Put some class in your glass
The Cocktail Computer suggests curated cocktail recipes based on the ingredients you have at home. The Cocktail Computer's curated list of 24 ingredients was selected by top bartenders. It provides a comprehensive list of easy to make, sophisticated cocktails that will impress even the most discerning palettes at your party.
Here's what's included
The Cocktail Computer
The Cocktail Computer has a comprehensive list of the 24 essential ingredients to keep stocked on your bar. From those, you can select what you've got, and see what we suggest you create.
Curated Recipe Cards
We know that cocktail expertise varies greatly. This was the core building block for creating the recipe cards. The cards include a wide variety of drinks, that are not only delicious and hand-selected by experts, but can be made by almost anyone. These can also be swapped out with updated decks of recipes in the future, so you never run out of tasty cocktail recipes.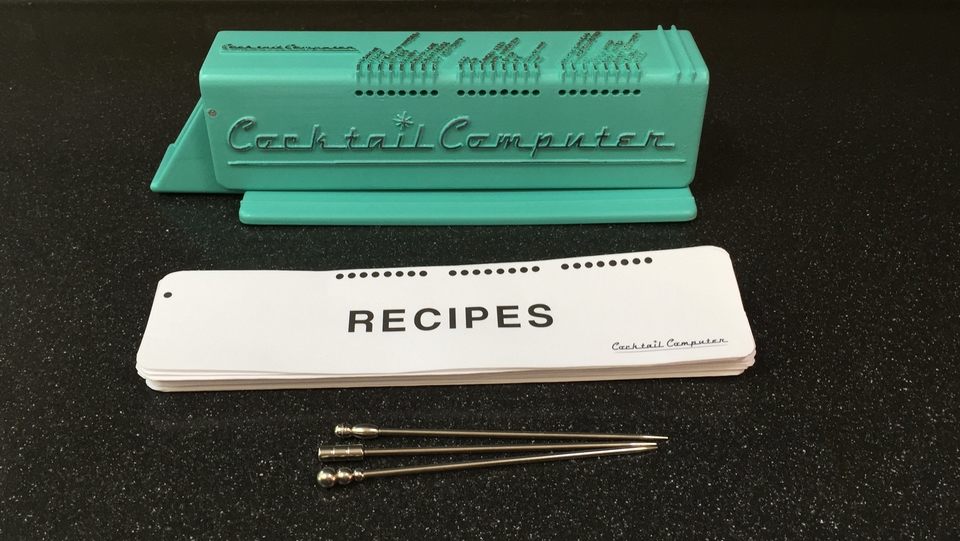 Stainless Steel Cocktail Picks
These are the pickers to select the ingredients you have on the Cocktail Computer. Find your recipe, and then use those picks as cocktail garnish holders to hold your martini olives, or Luxardo cherries for your Manhattan.
OUR FAVE COCKTAIL UPDATES ON INSTAGRAM
Order now
You haven't selected a product yet. Head to the
theme settings
to take care of that.
Get the latest updates on Cocktail Computer
Cheers!
We've added you to our email list.